Alpine Skiing
The Wood River Valley offers some diverse and world-class alpine and nordic skiing opportunities for skiers of all levels!
Sun Valley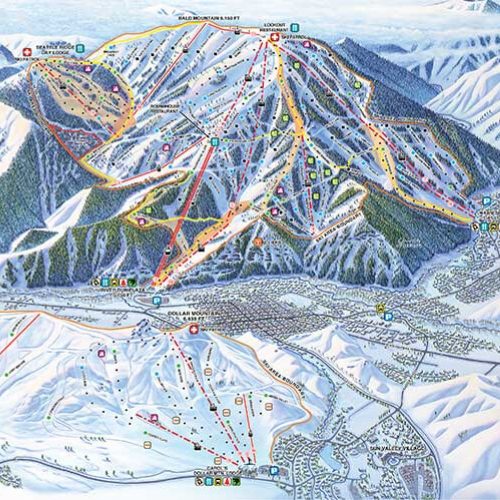 World-famous Sun Valley Resort is just 10 miles up the road from Hailey, offering world-class skiing on two mountains (Baldy and Dollar), stunning on-mountain lodges and full-service base facilities at River Run and Warm Springs, just west of Ketchum.
Sun Valley continues to be ranked as one of the top ski resorts in North America, and has a long and illustrious heritage which began in 1936 when the "Grand Dame" (and first) of destination alpine ski resorts in America was created.
Rotarun
Rotarun Ski Area, located two miles west of Hailey, is our closest hill to play on. This small, family-friendly and the affordable area offers both gentle and challenging terrain with a Poma lift and night skiing.
Rotarun is operated by the Sun Valley Ski Education Foundation (SVSEF), a local nonprofit snowsport organization. SVSEF provides low-cost, entry-level ski and snowboard programming at Rotarun, as well as public skiing and riding. To learn more about SVSEF programming, visit svsef.org.
Public ski days are Wednesdays and Fridays, 5:30-8PM (free) and Saturdays, 10AM-2PM (suggested donation), beginning January 12 and dependent on snow. There is no sledding at Rotarun during the 2018-2019 season.
Soldier Mountain
Soldier Mountain Ski Area is located 40 miles west of Hailey near Fairfield, Idaho, and offers great skiing, snowboarding for the novice to expert, including fantastic snowcat powder skiing in open bowls.